another lovely thing to share with you ...
the work of Anna Wiscombe ...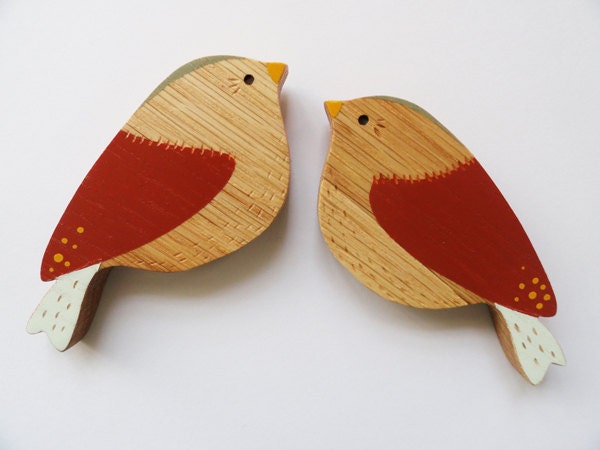 'Anna uses birds, animals and leaves in her designs, she produces a collection of decorative and functional wooden products that are full of intricate details and have their own special character.
Anna's love of nature and the shapes found within it are given a contemporary edge by using bright colours and stylised forms whilst always complimenting the natural beauty of the wood.
Whilst pieces are replicated, no two will ever be the same, making each one an individual character for you to enjoy.'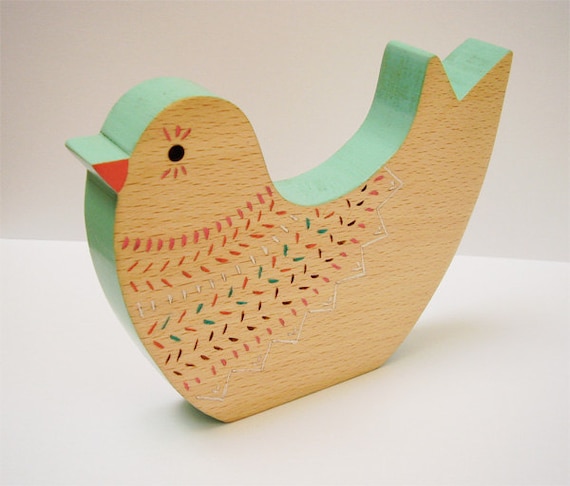 Anna makes and sells beautiful necklaces and brooches ... as well as wall birds and ornaments in her
etsy
shop and through her
website
... you can click on the first two pictures to be taken to their listing in the etsy shop ...
i am thrilled to have welcomed a family of wall birds into our home ... i can't wait to get them up on the wall ...

+++++++++++++++++++++++++++++++++++++
this past week we have been otherwise engaged ... they hasn't been much time for blogging ... we were working on something special ...
we are happy to be a nappy free zone ... the little fairy 'is a big girl now' ... the last of the baby stage ... xx